A real estate agent serves a vital role when representing a homebuyer in today's environment. Whether this is your first home purchase or you have bought many homes in the past, hiring a real estate agent to represent you in your home purchase could be one of the best and most important decisions that you could make. Here are a few of the ways that a real estate agent can help you when purchasing a home. By all means this is not a comprehensive list. This is just going to give you a rough idea of my job description when representing a buyer as a buyer's agent.
Essentially, my job is to help the buyer understand the entire Home Buying Process from start to finish and then to assist and advise the buyer throughout the home buying process.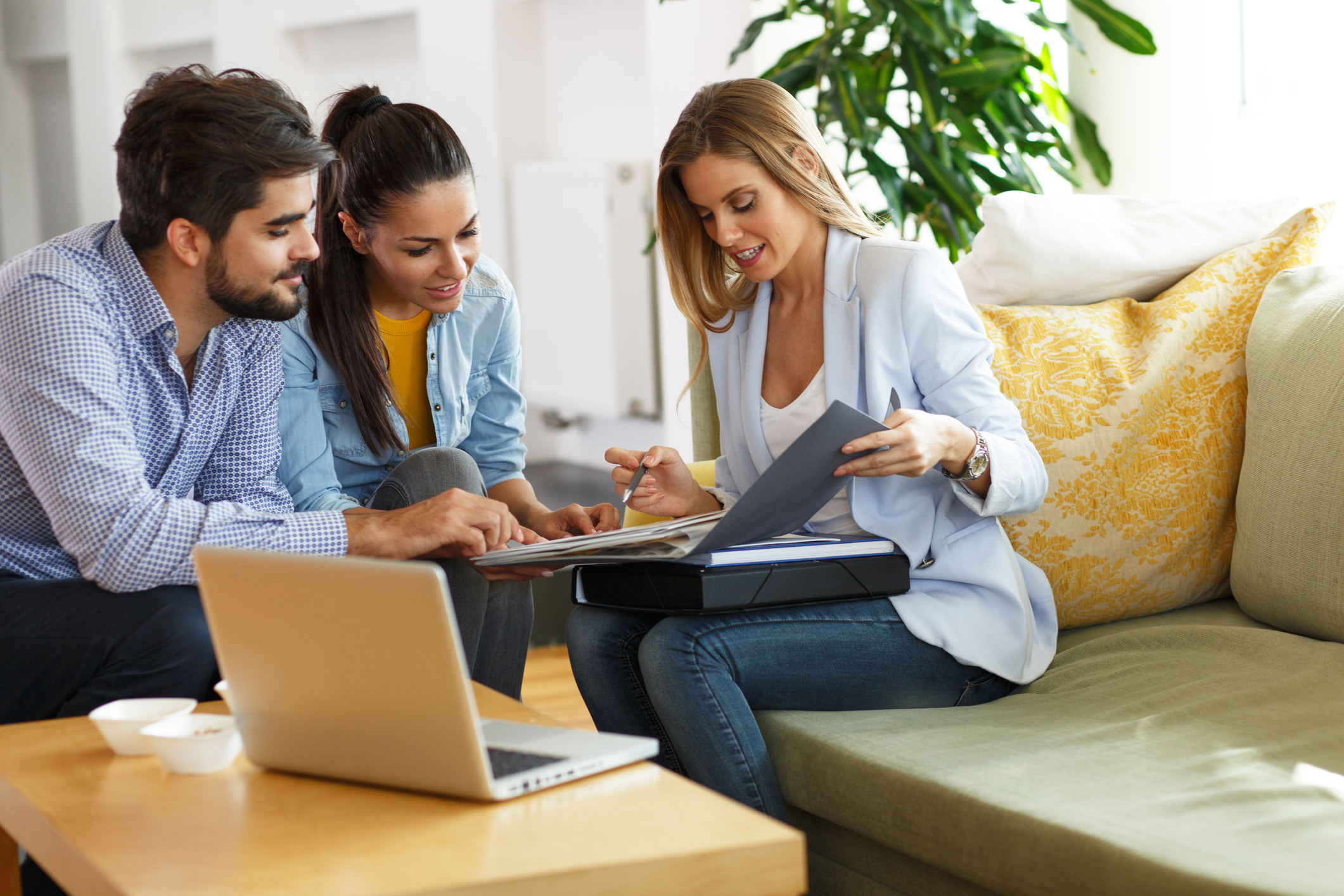 PRE-QUALIFY
The first, and most important step of the home buying process is to get pre-qualified with a mortgage lender. I can help you by recommending proven and reputable lenders and loan officers. Real estate agents, over time, build up a list of the best of the best and in turn are able to share these resources with their clients.
SCHEDULE MEETING
Once you are pre-qualified, I will schedule a meeting with you and your family to review the entire home-buying process and discuss your wants and needs in a home. I can set up an MLS search for you that will automatically email you new listings that meet your specified requirements, as soon as they come on the market. This is critical during a seller's market where listings are only on the market for a very short time. Throughout the home search process, I also network with other real estate agents to stay informed on "coming soon" listings and "pocket listings" that haven't yet come on the market.
SCHEDULE SHOWINGS
I schedule showings for you and take you to view several homes at a time, eliminating the need for you to contact several different listing agents and trying to coordinate these listing agents to meet you consecutively at each house that you are wanting to see that day. Having one real estate agent to represent you is a much more effective way to view all the homes that you would like to see at one time.
UNDERSTAND THE MARKET
I can help you understand the market and understand the home values in any given area by providing you with comparable home sales so that you do not, unknowingly, overpay for a home.
WRITE AN OFFER
I can also help you write an offer on the home of your choice and answer questions that you may have regarding the sales contract. I can negotiate on your behalf by using my experience and expertise to help you get you the best deal.
CONTRACT & PAYMENT
Once the contract has been executed, I deliver the option money to the seller (if applicable) and I deliver the contract and earnest money to the title company as well as send the contract to your lender. During your option period, I can assist you with ordering a clue report and provide you with a list of reputable inspectors in the area. I can help with scheduling your inspections (Home, WDI, Septic, etc.) and I can negotiate repairs or seller's contributions in lieu of repairs during your option period.
If any repairs are negotiated, I can help make sure that the repairs were completed prior to closing by requesting receipts for repairs. I will also give you access to the property just prior to closing for the final walk through that way you can verify that repairs have been completed and everything is as it should be prior to closing.
Throughout the home-buying process I work closely with your lender to make sure that timelines are being followed and deadlines are being met. I can help make sure that the process goes smooth through closing.
I will review your closing statement to make sure that the fees and amounts are correct prior to closing.
IT IS ALSO IMPORTANT TO UNDERSTAND THAT TYPICALLY THE SELLER PAYS THE BUYER AGENT'S COMMISSION. SO IF THERE IS NO COST TO YOU, THEN WHY NOT HIRE A REAL ESTATE AGENT TO REPRESENT YOU IN YOUR HOME PURCHASE?